Congratulations To our Executive Head!
Vicki Paterson our Executive Headteacher at Brindishe Green, Brindishe Lee and Lee Manor Schools has been awarded a Damehood for Services to Education in the Queen's New Years Honours List 2013.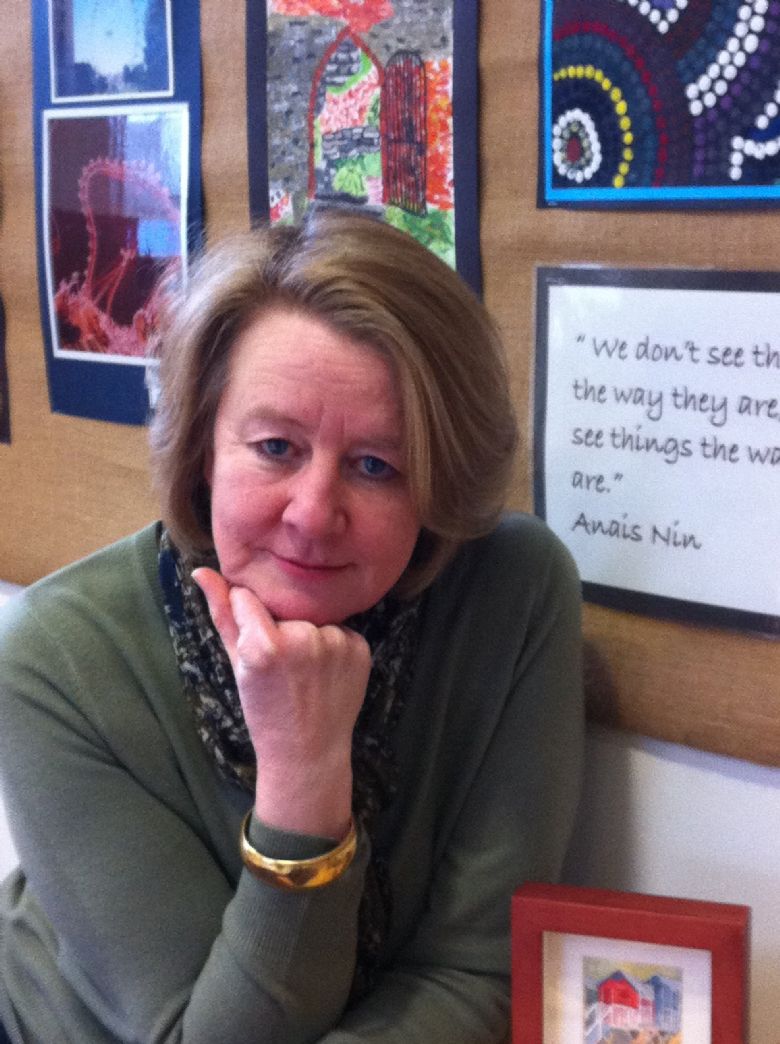 Vicki Paterson trained as a primary teacher and has been working in London primary schools for 34 years, 24 of them as a Headteacher – and the last 5 years as an Executive Headteacher. As Headteacher of Brindishe Lee School in Lewisham, in south east London, since 1989, she led the school to be consistently judged outstanding by Ofsted and one of the most sought after schools in the country.
She developed the school's role in sharing its skills with other schools in London through local and national networks. As a Consultant Leader and National Leader in Education, she has always worked alongside school leaders and managers in London supporting school improvement. In 2007, she encouraged the Brindishe community to help her to take on and turn around a failing and half-empty local school. The school, which was given it's new name - Brindishe Green School - was transformed into a highly successful and very oversubscribed school. It is now one of the most diverse and largest primary schools in London and judged by Ofsted to be outstanding in all areas. She was involved in the school-
improvement project 'London Challenge' as part of a group of outstanding heads supporting schools aiming to move from being good to being outstanding. In 2011, she was asked by Lewisham local authority to take on her third school, Lee Manor, which was experiencing difficulties. With the support of the now two Brindishe communities, this school has improved rapidly.
In each of our three schools we have our Associate Headteacher who is responsible for all day to day decisions and is the 'front face' and point of contact for children, staff and parents. Dame Vicki's role is to support the leadership team and, as she says, "to make sure they have the resources, information, contacts, back up and systems they need to get on with doing a great job for the children and their communities. They are fantastically hard-working and talented people. They have huge strengths and they lead in their own ways. I can give them easy access to 24 years experience of headship. It's a very effective model."
Her approach to school improvement is simple. "The main thing", she says, " is to keep the main thing the main thing; the main thing is what's best for children and their learning. If you keep this in mind and encourage everyone to make sure this is the question at the heart of all decisions, then we make the right decisions for our schools. And always remember fun and laughter. Fun and laughter help us all to learn. Schools should be full of it."
When told of her award Dame Vicki said:
"I am delighted to receive this honour on behalf of the teams of people who work alongside me every day to give children the very best. Although I am lucky enough to be given the award I thank and pay tribute to the excellent teachers, support staff and governors who with their passion, energy and drive make our schools great places in which to learn.
Being a head teacher in inner London is not an easy job – there are many challenges everyday - but it's the most rewarding job and everyday we see miracles and magic happen for children. Those of us who work in schools see and shape the future. There aren't many jobs that offer that. It's great that we have brought two of Lewisham's schools to 'outstanding' in every Ofsted judged area and to know that a third Lewisham school is well on its way to joining them. Now the task ahead for everyone involved in education is to make sure that every child has the chance to go to a very good school. Our children deserve nothing less."